marketing
communications
Hemline index
Economic index
recession
recession indicators
diaper rash index
Budgeting and boxers – recognizing and responding to recession indicators
With a mini-budget looming and troubling times ahead we look at some of the more interesting consumer behaviours that can be an indicator of times to come.
Lower pay increases layoffs, cautious spending, rising house prices, and a rise in anxiety are all indicators that a change is coming. But what are some of the stranger things economists have noticed? Can they be used as an accurate indicator of economic struggles? And how can we use these indicators of change to our advantage?
Here are three interesting consumer dynamics that we might learn from.
The Hemline Index
This demonstrates how fluctuations in the economy are reflected in the length of women's skirts. While this may sound absurd, looking at style trends over time, you can almost convince yourself of its accuracy. In the 1920s, short flapper dresses indicated the free-flowing wealth of the golden age, moving into the lower-cut skirts of the great depression. As the economy slowly rose, so did skirts peaking in the 1960s before plummeting again with the economic crash of 1973 and then gradually increasing into the nineties and noughties.
With the rise of fast fashion and trend cycles speeding up, the hemline index may have reached obsolescence today. This is, of course, to question if it ever had any indicative relevance. But anyone who has gone through financial issues will tell you that wardrobe updates are the least of their worries.
When communicating with consumers, we should remember that while hemlines may appear more conservative during a financial slump, consumer spending may not follow the same pattern.
The Men's Underwear Index
A measure of discretionary spending to indicate when the economy is beginning to recover from a recession.
In theory, when times are good, consumers see men's underwear as essential and sales are largely stable. However, when the economy is in a downturn, men no longer want to spend their money on something that isn't 100% necessary.
So when men's underwear sales begin to rise again it can signal the end of a recession.
Relying on men to decide to wear new underwear may seem irresponsible, but the idea that rises in non-essential purchases like clothing signals the end of a recession is not. In 2022 we have seen a 28% decrease in clothing purchases, the leading cause stated as having less expendable income because of the economic slump. However, there's been a 2% rise in consumer spending on better-value and discounted brands.  More than ever, leveraging the value and the essential nature of your products is key to ensuring consumers feel they can turn to you during times of economic crisis.
The Diaper Rash Index
An index to show how parents report higher levels of diaper rash among their babies during periods of recession. This is the unfortunate result of parents feeling more concerned about nappy prices. In an attempt to prolong having to buy a new batch by changing less frequently, a rise in nappy rash cases is inadvertently caused among young children.
The learning here is that brands should consider issues that might arise from cost-cutting and place or promote their brand as the solution.
Market indicators are an exciting way to explain consumers' behaviour and buying habits in times of crisis that could otherwise be dismissed as coincidence. And while correlation does not always equal causation, these patterns of spending show how important it is for marketers to take note of sudden changes in consumer spending and behaviour, as they could signal something far more sinister is to come.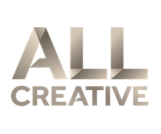 ALL Creative is a leading creative consultancy specialising in health and wellness.  We look to cut through complexity in our world and provide powerful creative solutions that can penetrate any channel.
Back