About the team
We are a diverse bunch of characters and we're all the stronger for it. But what makes us a tightly-knit, nimble team is that we value the same things. We appreciate the expertise each of us brings to our London studio. Everyone is dedicated, collaborative and works hard to deliver the best work possible.
We build strong bonds with our clients, becoming their 'personal partners' – an extension of their own design and marketing capability.
Most importantly, we are driven to deliver work that achieves the client's goals and has a positive impact on their business.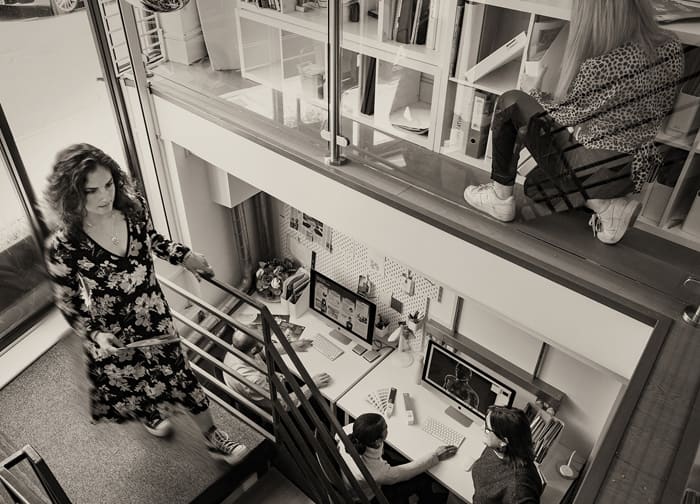 Have a challenge you can share?
We love new branding and communications challenges.
Drop a note to our owner beverley@allcreativebranding.com
Join our agile team
We're always interested to meet talented creative thinkers and thinking creatives.
If this sounds like you, share CV or portfolio with studio@allcreativebranding.com
Inspiring the next generation
Working in design is a fantastic career choice and we want to help people get their foot in the door.
So we provide quality internships that offer proper hands-on experience.
If you're interested, email studio@allcreativebranding.com