Delivering the business-best performing marketing campaign
Challenge
Abcam asked ALL Creative to create a campaign to drive awareness and sales of a new range of antibody conjugates. During an exciting time for Life Sciences: its markets were undergoing a sizeable boom. There was a need for a speedy response – products needed to reach the market more quickly using clear consumer communication.
Approach
Following extensive research with our target audiences, we created a value proposition and a structured message hierarchy based on a core need of our life-scientists to have complete freedom to design their experiment the way they wanted to.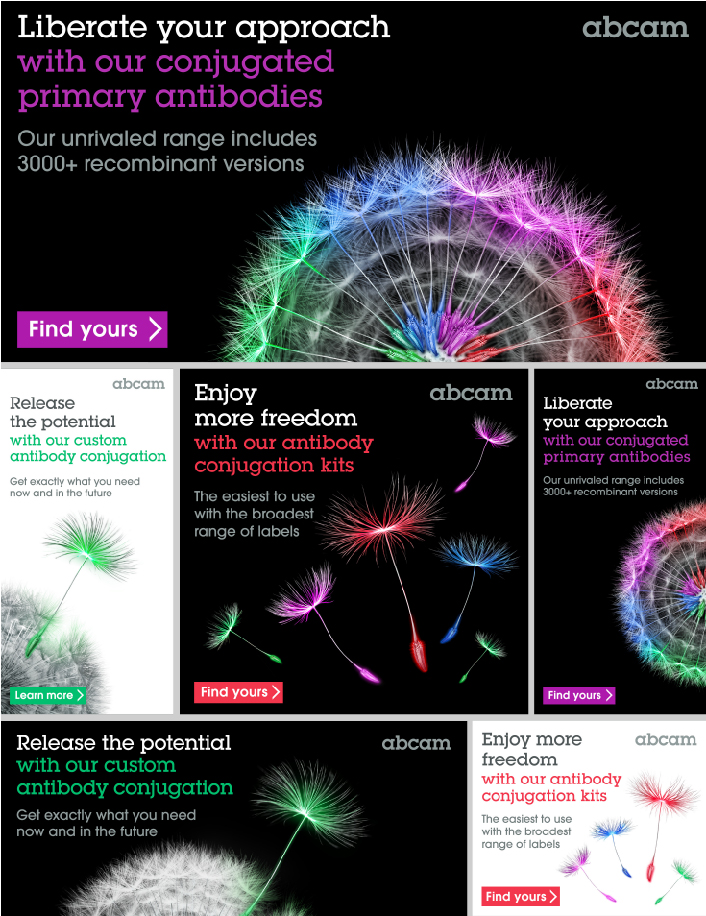 Result
Abcam is a leading supplier of the highest quality antibodies to life-scientists worldwide, so extending into antibody conjugates was a natural evolution for them.
We embraced the dynamic and bustling scene and the public's renewed appreciation for scientific advancement. ALL Creative cut through complexity to achieve compelling communication.
We delivered a multi-layered, animated, digital campaign based upon the idea of liberation: Liberation from the hassle and complexity of conjugating their own antibodies; Liberation to enjoy the seamless journey ahead, doing things their way, all the way.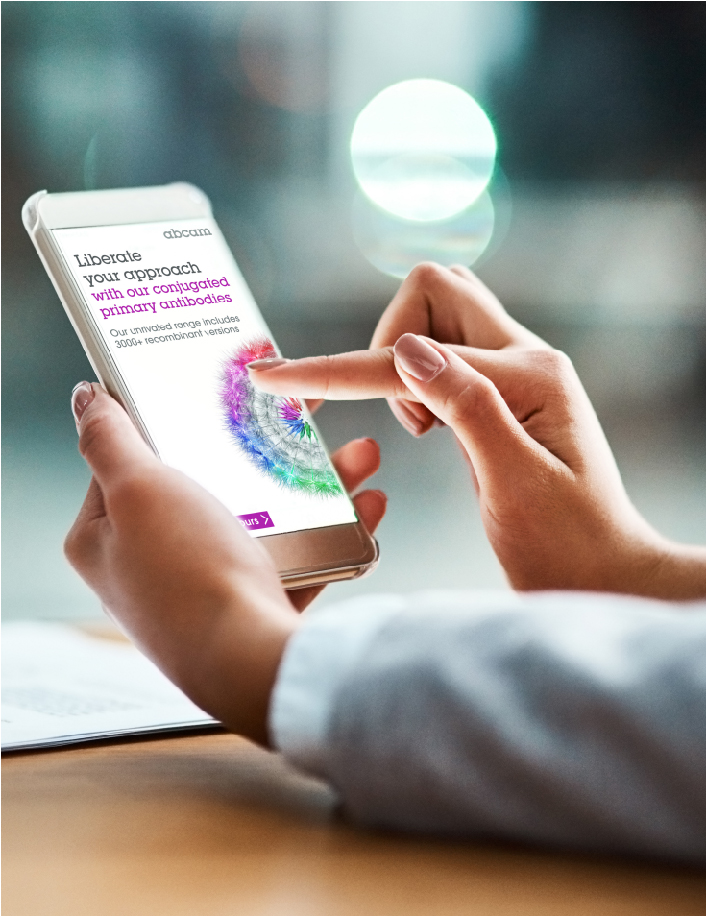 Related Health Case Studies