Zinkorot
Creating a compelling visual identity to unify a product portfolio
Can you create a visually and verbally powerful campaign to unify a successful portfolio of products? And can you balance scientific credentials with emotive appeal?
Those were just two of the questions global pharmaceutical giant Wörwag Pharma asked us – and of course we said 'yes'.
Our challenge was to take their highly successful range of Zinc products and establish them, in a unique way, with a clear immunity benefit. We also needed to ensure we were unifying the zinc product portfolio with a distinct visual identity and tone of voice that would work across 9 markets; creating a range of assets that would be both authoritative and compelling for healthcare professionals and consumers.
Working with the client, the project was planned over five phases, from a deep-dive into the products and each market's needs, through the creation of core assets to a final detailed guideline, ensuring every market could emulate the new identity with ease.
As the cornerstone of the campaign we created two key visuals, built around the watchwords of 'support' and 'protect'. These visuals and their supporting copylines emphasised the power of zinc to boost the immune system and the importance of a healthy immune system to fight colds, flu and viruses.
Working with the brands and recognising the needs of every key market, the end result was a unified campaign, enriched with a range of assets including point of sale materials, online collateral and key marketing messaging for all touchpoints.
Markets have already confirmed they feel they have the tools to create compelling campaigns in 2022 and beyond.
The client now has complete confidence that all markets will deploy any campaign for the zinc product range with the same visual identity and messaging.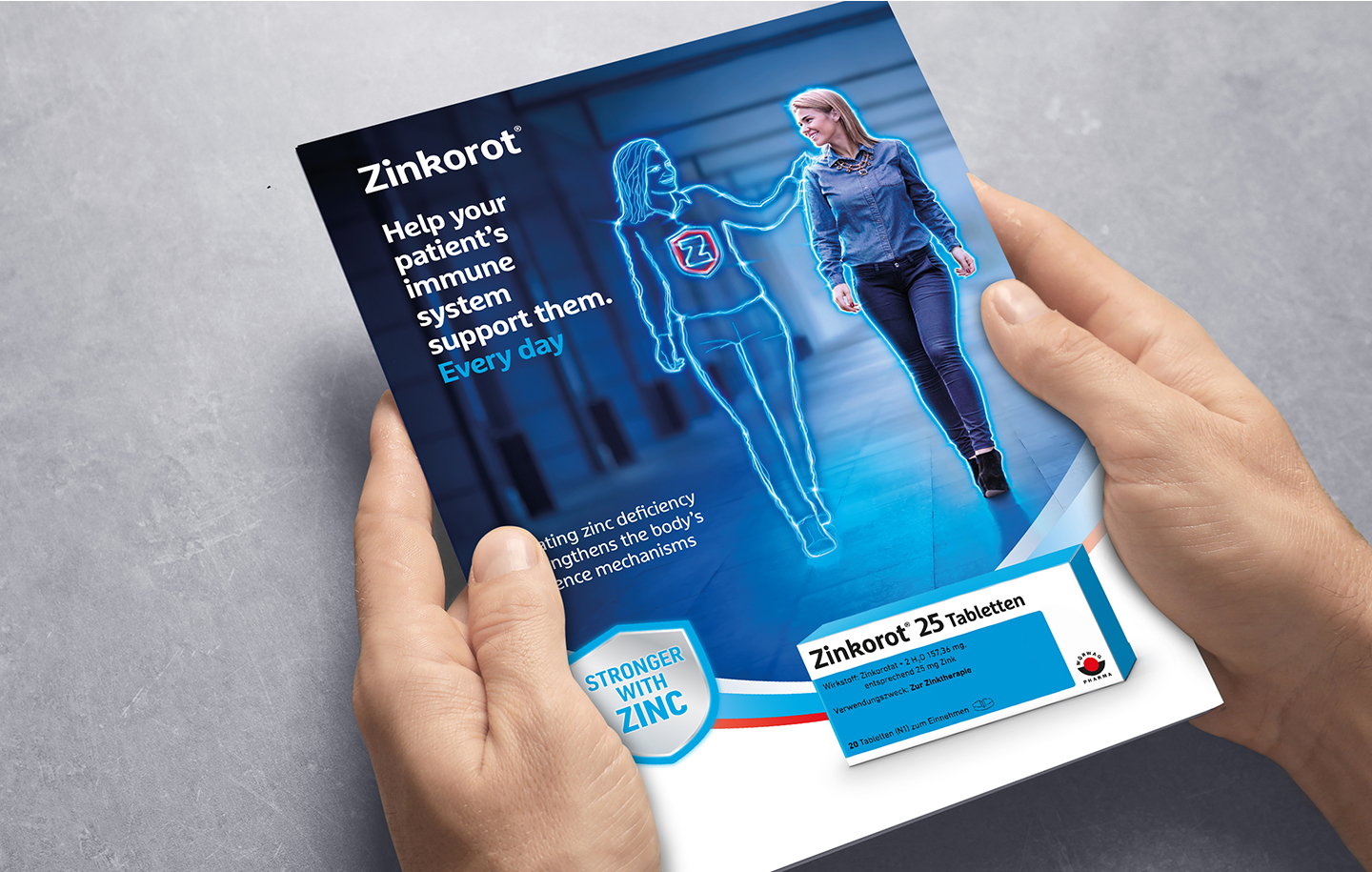 Related Health Case Studies