Global brand identity, packaging and medcomms
Challenge
Our long-standing client Heel was looking to launch their first medical skincare brand with an exciting formula available. They needed to define the proposition and position the consumer segment while delivering a total branding suite of marcomms.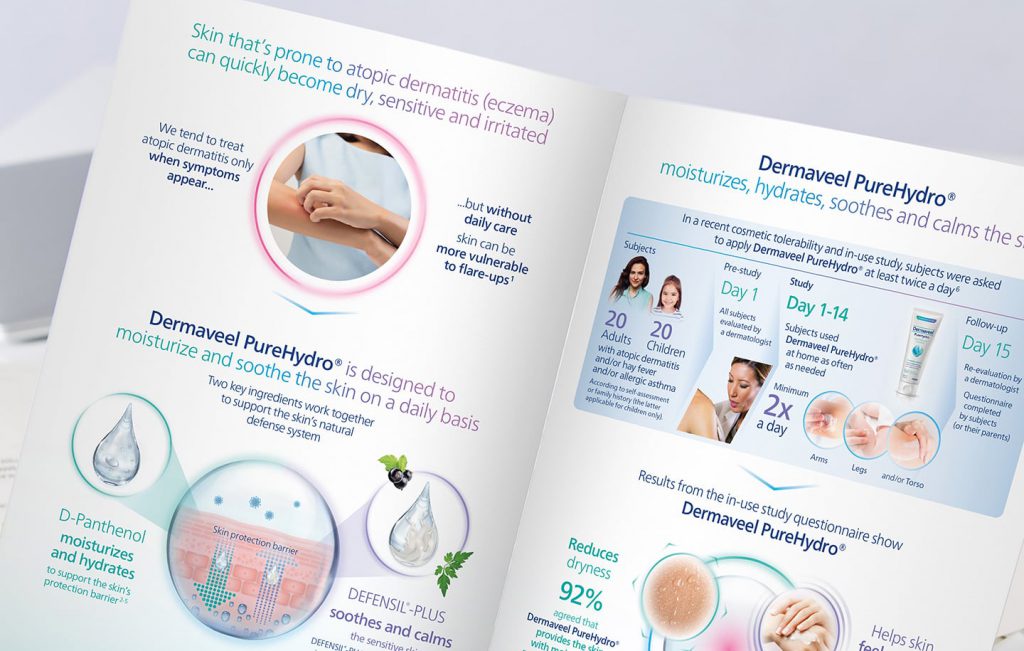 Solution
ALL Creative worked closely with the global team and helped them define a clear space in the crowded market that would appeal to their core HCP audience and gain consumer traction. Dermaveel was born as a paediatrics natural treatment for eczema and dermatitis. The resulting identity and marketing solutions reflected the needs of parents and carers to ensure trusted yet caring and effective yet gentle treatment. The identity comprises a distinctive marble device which is a key feature of the packaging and evolves across consumer and HCP mark-ons. 
Result
ALL Creatives extensive range of deliverables from naming, position, packaging, website, detailing and consumer communications has enabled the brand to grow consistently across southern Europe, Russia and Latin America. The strength of this programme allowed ALL Creative to subsequently work on several other NPD initiates for the Heel business.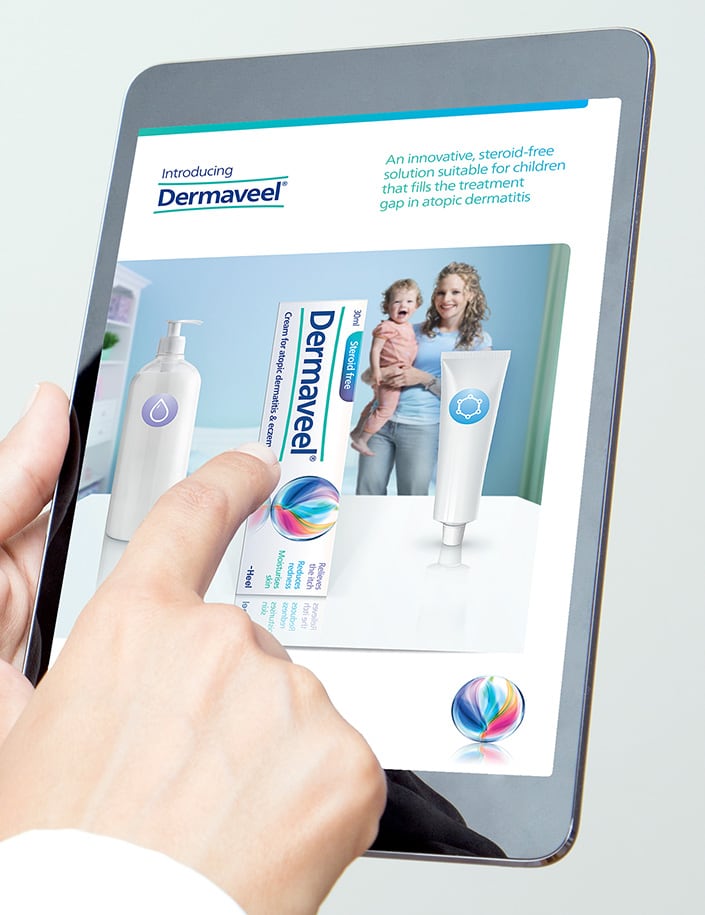 Related Health Case Studies