Giving rise to Perrigo's employer branding
Committed to quality, affordability, and innovation, Perrigo has rightfully secured its position as a prominent player in the global OTC pharmaceutical industry.  Yet, for any company in this fiercely competitive landscape, the recruitment of top-tier talent remains a pivotal element for sustained success.
Challenge
Perrigo has an enthusiastic workforce and a global market presence. However, the perception of Perrigo as an employer was often viewed as clinical and corporate. Our primary objective was to represent Perrigo as a continuously evolving business with the vision of making lives better.
Approach
By delving deep into the company's culture, values, and aspirations, ALL Creative was able to articulate not only what Perrigo does, but also the profound 'why' behind it. This resulted in a Cultural Manifesto and the introduction of the 'Rise Together' platform; celebrating collaboration and a commitment to shared success. It empowers individual employees while uniting the entire Perrigo community around a shared vision.
At the heart of it lie distinctive graphic patterns built out of triangles. Carefully selected for their versatility, these patterns also serve as a unifying element, nurturing a profound sense of belonging and unity within the Perrigo family – one that transcends borders, languages, and cultural values.

Result
ALL Creative crafted a compelling identity that transformed Perrigo's corporate image into one that is bold, welcoming, and inclusive. Through the creation of assets for both internal and external communications, we've also played a pivotal role in positioning Perrigo as an attractive workplace, fostering a sense of community and a shared mission among employees.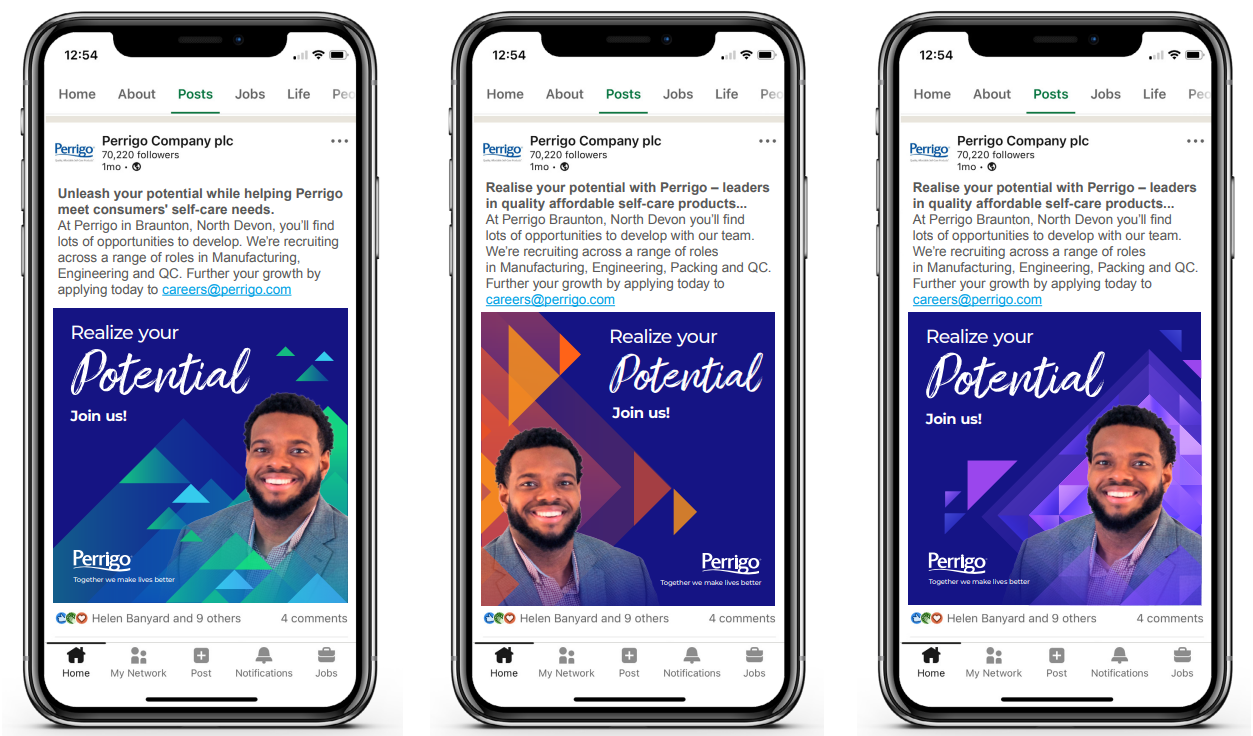 Related Health Case Studies