Professional training campaign
The Challenge
As part of our ongoing work for Perrigo UK & I on the Nytol brand and their training programmes, we developed an interactive training module for the Nytol range. The objective was to raise awareness of the important role of sleep within mental health and to help pharmacy staff identify customers who might need advice and support.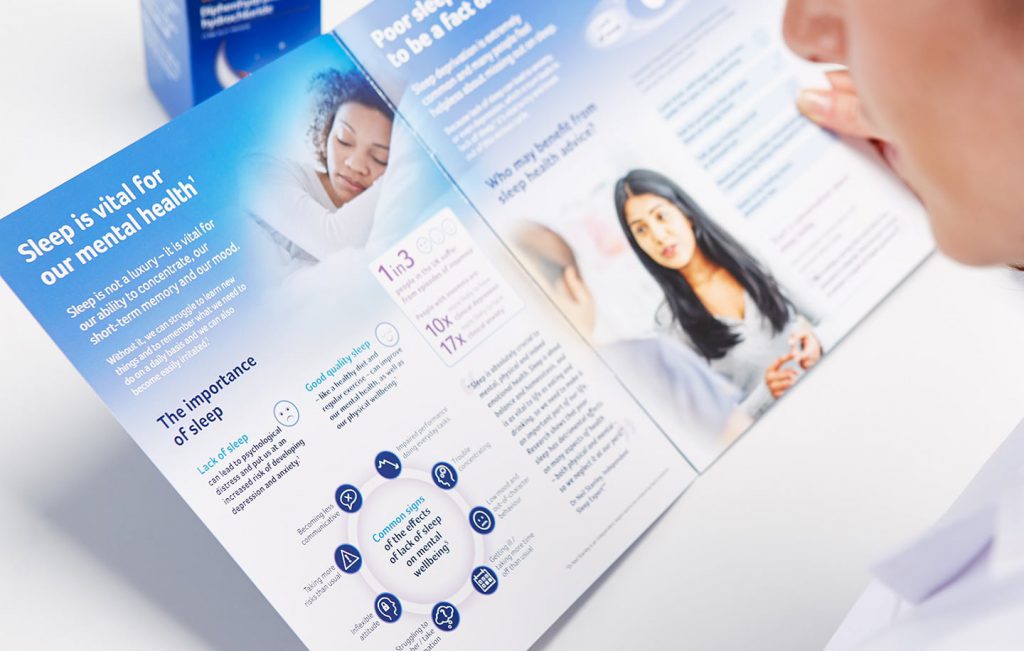 The Solution
Together with a short-form category training piece, independent pharmacists were provided with a simple desktop tool to help drive discussion with their customers. This was rolled out to over 2000 pharmacies in the UK. 
Results
Whilst results are difficult to establish, anecdotally the desktop guide was deemed one of the most memorable and useful pieces of material produced in recent years. Both this and the training guide were flexible enough to be cost-effectively updated to highlight new learning.  
Related Health Case Studies