Accelerating access to cell lines
Challenge
Cell lines are essential for validation and disease research. They are normally engineered in house but it is a complex, time-consuming process which is prone to failure. Catalogue cell-lines also struggle to deliver a broad enough range of gene edits to meet the required target of interest, so 80% were still required to be custom or self-made.
Our campaign required a narrative to reassure our target audience that they could gain accelerated access to the right target of interest through Abcam's wide range of high quality, reliable and relevant cell lines found through catalogue, kits and custom-made options.
Approach
Following extensive research with the target audiences, we developed the positioning and proposition which included a structured message hierarchy based on need. We delivered a launch brand/product campaign strategy and creative concept. On approval of our concept, we created an extensive communication strategy, consisting of: digital banners – static and animated, a landing page, nurture emails, sales one pager and brochure.
Result
A multi-layered digital campaign that captured the benefits of buying Abcam's ready-to-go cell line in an effective and eye-catching way. We helped drive awareness and sales of their catalogue and custom service.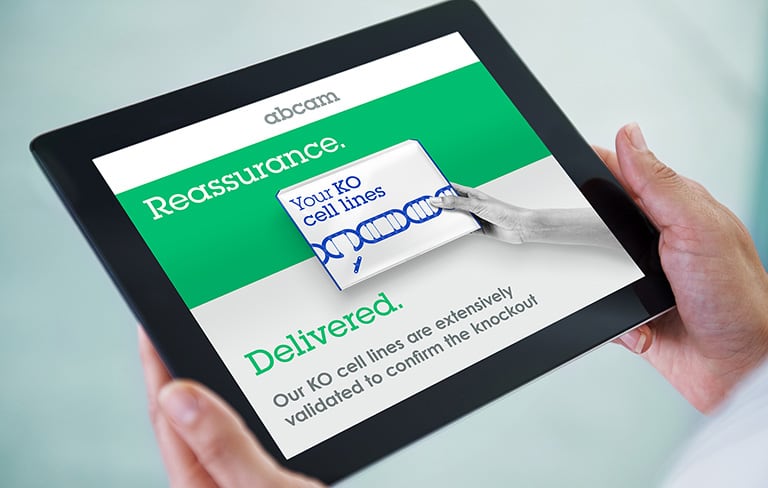 Related Health Case Studies